The main activity of SEDIAG is the production, development and marketing of diagnostic kits for various agricultural and biotechnological applications..
SEDIAG offers a testing service for rapid and reliable diagnostic assays in phytopathology..
SEDIAG also produces and develops monoclonal antibodies against various pathogens, viruses, proteins or synthetic peptides, on request. This service includes all steps from animal immunization to the development of a diagnostic ELISA test.
SEDIAG will provide assistance and advice, as well as training courses, on request.
A recognized know-how in immunotechnology is the foundation of SEDIAG..
We are specialized in the production of monoclonal antibodies for developing highly specificimmunoassays for various applications in biotechnology and diagnostic testing.
Custom production of immunological reagents and monoclonal antibodies can be undertaken for private or public research laboratories.
ELISA protocols can be developed for customers interested in particular immunoassays or routine diagnostic applications.
SEDIAG is also totaly involved in several R&D projects and especially in the European FP7 project (R4SMEs) MYCORRAY which aims to create a Cost-Effective Hand-Held Device For Grapevine Trunk Diseases Detection (project details are available on the following website :  http://www.mycorray.eu/)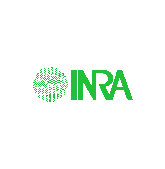 INRA
The National Institute for Agronomic Research (INRA) is ranked the number one agricultural institute in Europe and number two in the world, INRA carries out mission-oriented research for high-quality and healthy foods, competitive and sustainable agriculture and a preserved and valorised environment. Since September 2006, SEDIAG benefits from an exclusive contract for the commercial exploitation of INRA Know-How concerning the manufacture and commercialization of immuno-chemical kits for vegetal pathogens detection.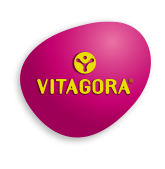 VITAGORA
Vitagora is France's leading innovation network dedicated to Taste Nutrition & Health, that assists its food industry and research members in the development of innovation projects with cutting edge R&D programs. According to this dynamic, the project entitled "Food Risk Management associated with cereal mycotoxin contamination : Diagnostic and Prevention", involves SEDIAG and the cereal cooperative Dijon Céréales.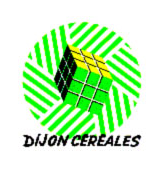 DIJON CEREALES
Dijon Céréales is among the main agricultural and agroalimentary group of Burgundy – Franche-Comté. It draws its future by putting a lot for a long-lasting and responsible agriculture and into the innovation of transformation products. Dijon Céréales group gathers several companies and collaborates to the union of cooperative around 5 main jobs :
Cereals (collect and supply),
 Milling,
 Vegetables and onions (collect, packaging and transformation),
 Distribution (green areas, green entertainments, grapevine, breeding),
 Logistic (carriage and storage).
ABINGDON
Abingdon Health is a company dedicated to contract manufacture of lateral flow diagnostics. Pocket Diagnostic (registered trademark) in-field tests are designed to give growers, consultants and inspectors information about plant health where and when it is needed. Disease symptoms can be confirmed in just a few minutes anywhere in the glasshouse, field or supply chain. In November 2008, SEDIAG signed a distribution agreement for Pocket Diagnostic kits in France, Spain and Morocco (see the products).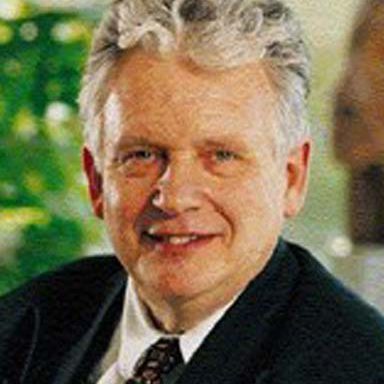 Dr. Van Regenmortel A former Director of a CNRS Immunochemistry Laboratory in Strasbourg. He has been a board member of the European Group for Rapid Viral Diagnosis from 1987 to 1996 and was for six years (1996-2002)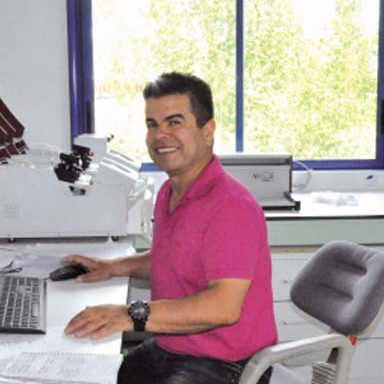 Dr. Seddas Dr. Seddas has a 15 years experience in immunotechnology and diagnostics, and is R & D Director of the Company.
Bibliography
Articles "Plant Viruses"
Fargette D., Pinel A., Halimi H., Brugidou C., Fauquet C. and Van Regenmortel M.H.V. 2002. Comparison of molecular and immunological typing of isolates of Rice yellow mottle virus. Arch. Virol, 147, 583-596.
Van Regenmortel and Choulier L. 2001. Recognition of peptides by antibodies and investigations of affinity using biosensor technology. Combinat. Chem. High Throughput Screen, 4, 385-395.
Van Regenmortel M.H.V., Mayo M.A., Fauquet C.M. and Maniloff J. 2000. Virus nomenclature : consensus versus chaos, Arch. Virol., 145, 2227-2232.
Van Regenmortel M.H.V., Fauquet C.M., Bishop D.H.L., Carstens E., Estes M., Lemon S., Maniloff J., Mayo M., McGeoch D., Pringle C. and Wickner R. 2000. 7th Report of the International Committee on Taxonomy of Viruses. Academic Press, San Diego, pp.1-1045.
Van Regenmortel M.H.V. 1999. The antigenicity of TMV. Phil. Trans. Royal Soc. London, 354, 559-568.
Van Regenmortel M.H.V. and Muller S. 1999. Synthetic Peptides as Antigens. Elsevier, Amsterdam, pp1-381.
Zeder-Lutz G., Benito A. and Van Regenmortel M.H.V. 1999. Active concentration measurements of recombinant biomolecules using biosensor technology. J. Mol. Recognit., 12, 300-309.
Van Regenmortel M.H.V. 1998. From absolute to exquisite specificity. Reflections on the fuzzy nature of species, specificity and antigenic sites. J. Immunol. Methods, 216, 37-48.
Van Regenmortel M.H.V. 1997. Antibody reactions with multiepitopic antigens. In : "Weir's Handbook of Experimental Immunology, 5th Edition (Herzenberg L.A., Weir D.M., and Blackwell C., eds). Blackwell Science Inc., Cambridge, USA, pp. 40.1-40.15.
Van Regenmortel M.H.V. 1997. The antigen antibody reaction. In "Principles and Practice of Immunoassay". 2nd Edition. (Price C.P. and Newman D.J., eds), Macmillan Press, London, pp. 14-34.
Van Regenmortel M.H.V., Bishop D.H.L., Fauquet C.M., Mayo M.A., Maniloff J. and Calisher C.H. 1997. Guidelines to the demarcation of virus species. Arch. Virol., 142, 1505-1514.
Richalet-Secordel P.M., Poisson F. and Van Regenmortel M.H.V. 1996. Use of biosensor technology in the development of probes for viral diagnosis. Clin. Diagnost. Virol., 5, 111-119.
Saunal H. and Van Regenmortel M.H.V. 1995. Kinetic and functional mapping of viral epitopes using biosensor technology. Virology, 213, 462-471.
Givord L., Fargette D., Kounounguissa B., Thouvenel J.C., Walter B. and Van Regenmortel M.H.V. 1994. Detection of geminiviruses from tropical countries by a double monoclonal antibody ELISA using antibodies to African cassava mosaic virus. Agronomie, 14, 327-333.
Van Oss C. and Van Regenmortel M.H.V. 1994. Immunochemistry. Dekker, New York, pp.1-1069.
Van Regenmortel M.H.V. and Pellequer J.L. 1994. Predicting antigenic determinants in proteins : looking for unidimensional solutions to a three-dimensional problem?, Pep. Res., 7, 224-228.
Joisson C., Kuster F., Plaue S. and Van Regenmortel M.H.V. 1993. Antigenic analysis of bean pod mottle virus using linear and cyclized synthetic peptides. Arch. Virol., 128, 299-317.
Friede M., Muller S., Briand J.P., Schuber F. and Van Regenmortel M.H.V. 1993. Generation of antibodies cross-reactive with proteins by peptide immunization. In "Immunotechnology, Gosling and Reen eds., Portland Press, pp. 1-11.
Van Regenmortel M.H.V. and Dubs M.C. 1993. Serological procedures. In : "Diagnosis of Plant Virus Diseases" (Matthews R.E.F., ed.), CRC Press, pp. 159-214.
Joisson C., Dubs M.C., Briand J.P. and Van Regenmortel M.H.V. 1992. Detection of potyviruses with antisera to synthetic peptides. Res. Virol., 143, 167-178.
Joisson C., Dubs M.C. and Van Regenmortel M.H.V. 1992. Cross-reactive potential of monoclonal antibodies raised against proteolyzed tobacco etch virus. Res. Virol., 143, 155-166.
Joisson C. and Van Regenmortel M.H.V. 1991. Influence of the C-terminus of the small subunit of bean pod mottle virus on the antigenicity of the virus as measured with monoclonal antibodies and anti-peptide antiserum. J. Gen. Virol., 72, 2225-2232.
Dubs M.C. and Van Regenmortel M.H.V. 1990. Odontoglossum ringspot virus coat protein : sequence and antigenic comparisons with other tobamoviruses. Arch. Virol., 115, 239-249.
Dore I., Ruhlmann C., Oudet P., Caspar D.L.D. and Van Regenmortel M.H.V. 1990. Polarity of binding of monoclonal antibodies to tobacco mosaic virus rods and disks. Virology, 176, 25-29.
Zimmermann D., Sommermeyer G., Walter B. and Van Regenmortel M.H.V. 1990. Production and characterization of monoclonal antibodies specific to closterovirus-like particles associated with grapevine leafroll diseases. J. Phytopath., 130, 277-288.
Dekker E.L., Porta C. and Van Regenmortel M.H.V. 1989. Limitations of different ELISA procedures for localizing epitopes in viral coat protein subunits. Arch. Virol., 105, 269-286.
Huguenot C., Givord L., Sommermeyer G. and Van Regenmortel M.H.V. 1989. Differentiation of peanut clump virus serotypes by monoclonal antibodies. Res. Virol., 140, 87-102.